One of the most interesting (and frustrating) things about traveling is seeing the variation in prices of similar everyday items in different countries around the world.  It's often challenging at best, and impossible at worst to be able to accurately budget for an extended sojourn abroad.  One website, however, Expatistan.com, will show you just that with their useful Cost of Living Index tool.  Expatistan is a cost of living calculator that allows you to compare the cost of living between cities around the world, which is very helpful for people looking to move abroad for whatever the reason.  Therefore, whether you are getting ready to go abroad (or just thinking about it) for an extended period of time for study, volunteering, interning, or work, let Expatistan help you with budgeting.
Their recent and interesting infographic titled Cost of a Romantic Picnic for Two Around the World, gives insight into the average prices of common picnic items in different countries around the world.  We're talking fruit, cheeses, bread and wine -arguably some of the most basic necessities of an enjoyable life (okay, mostly just the wine…).  
It includes countries from one side of the globe to the other, including Mexico, South Africa, Canada, France, and Brazil.  According to the most recent data (as of May 2016), the average cost for a picnic in the park with your new international friend in Singapore is a painful $46.92, while in New York that same picnic will run you a few bucks less at $43.33.  In the city of light, Paris, it'll be around $42.45, while down under in Sydney you'll pay $42.08.  A bit more modest cities include Toronto at $39.62, London at $38.88, and Rio de Janeiro at$26.50.  On the lower end comes Buenos Aires at $20.74, Mexico City at $20.46, and Johannesburg at $19.53.  This information shows clearly the extreme difference in overall cost of living in each of these cities.  
Another really important piece of information included in the infographic is the average price of a five-mile taxi ride in all the aforementioned cities.  Mexico City is the cheapest at $3.57, while Paris will empty you out at $17.88*!  *We'll go out on a limb and suggest that using "Le Metro" instead will save you bundles.
The information provided is important to take into consideration when studying or traveling abroad because the cost of daily life can drastically impact where you go and the type of life you will live abroad.  Luckily, before you go, you can compare the cost of living in countries around the world, and even see how your hometown compares.  Therefore, it is highly recommended to investigate prices in the city of your interest before you arrive.  This will help you better prepare for living on a budget.  Expatistan provides the perfect tool for doing this both quickly and effortlessly.
Expatistan's Cost of Living Index tool shows that for tight budgets, countries in Latin America are a lot cheaper than those in Europe, meaning that Latin America could be a good study abroad option to save some money.  Or, if you are living in Spain and know that you want to take a weekend trip to London, the tool will show you exactly how much more expensive London is than Madrid or Seville, and allow you to plan accordingly with enough money.
If you would like to learn more about the Cost of a Romantic Picnic for Two Around the World, compare prices in other countries, or even compare your own city, visit the link below.
Special thanks to Expatistan for providing the great infographic to Voy.

[accordion_tab title="Collegiate Correspondent: Kelsey Boeshore" default]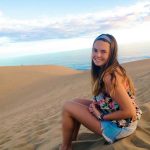 Kelsey Boeshore is from New York and graduated from Marist College in 2015 with a degree in Spanish and minors in Global Studies, Latin American/Caribbean Studies, and Social Work and she hopes to eventually pursue a master's in International Education.  Currently, she is a Fulbright ETA in Colombia and will be living in Bogota, Colombia, for the foreseeable future. Kelsey studied abroad her junior year in Seville, Spain, where she got a CELTA English teaching certificate, and Havana, Cuba.  She also took a gap year in 2010 and was a Rotary exchange student in Portoviejo, Ecuador, for 11 months before going to college. [/accordion_tab]
[accordion_tab title="Editor in Chief: Paul Joseph Downey"]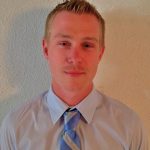 Paul Joseph Downey is a graduate from The Ohio State University with bachelor degrees in Spanish and International Studies, and Florida International University with a Master of Science in International Education.  Born in Columbus, Ohio, and currently residing in South Korea, he also considers Miami, Madrid, Paris, and Buenos Aires all very dear to his heart.[/accordion_tab]