Studying abroad is a decision that many undergraduate and graduate students consider for their academic career. Picking the right program can cause delays, not to mention, the costs that can accrue with student loans. Luckily, there are programs that offer scholarships and grants to interested students. CIEE Study Abroad is one of those. The program awards up to $5 million in scholarships and grants annually. CIEE Study Abroad allows you to choose from 250 programs across 62 cities and 43 countries.  Awards offered include need-based grants and merit scholarships.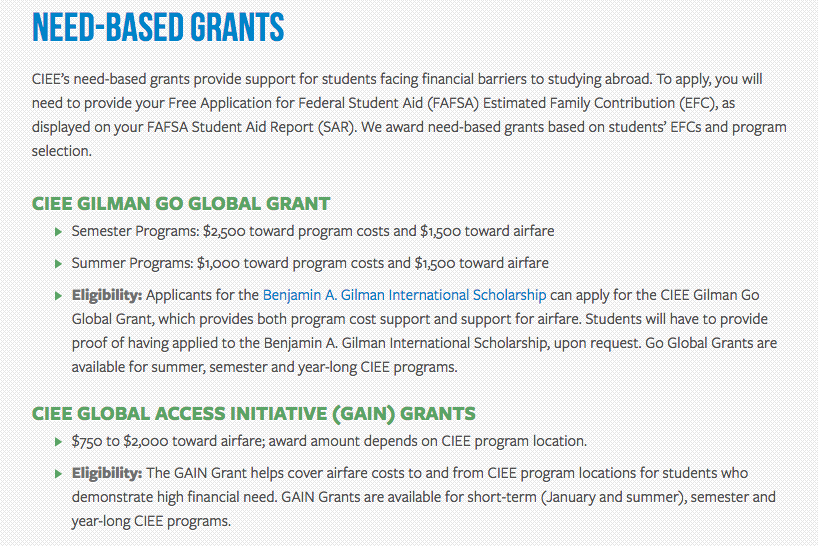 There are two types of need-based grants: the Gilman Go Global and the Global Access Initiative or GAIN. For the Gilman, you need to have already applied for the Benjamin A. Gilman International Scholarship. For semester programs, $4,000 goes towards program costs and airfare, respectively. For summer programs, $2,500 goes towards the same services.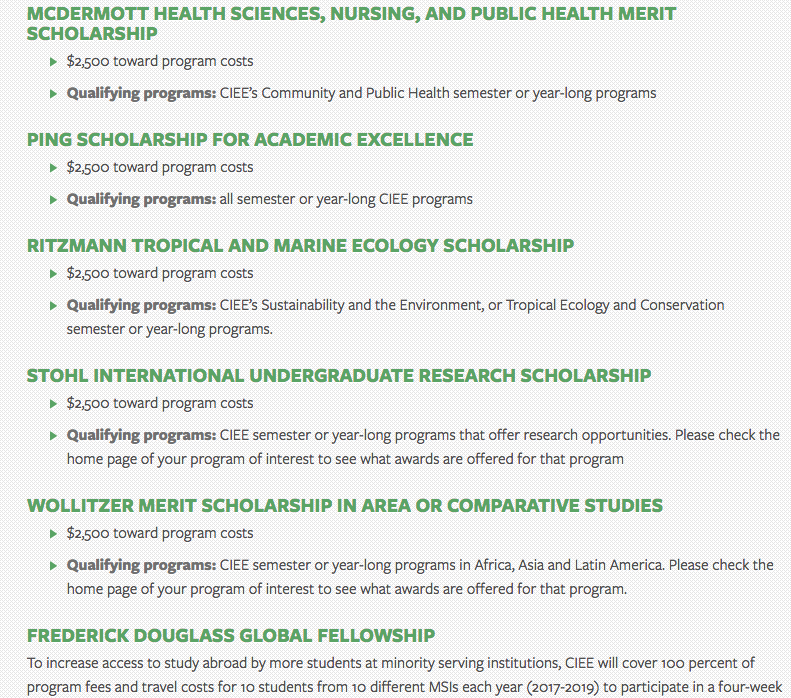 For students of high academic achievement, there are merit-based scholarships offered at a more limited quantity. Each scholarship is offered to students studying in a specific field. $2,500 is directed to program costs. They are the McDermott Health Sciences, Nursing, and Public Health, Ping Scholarship for Academic Excellence, Ritzmann Tropical and Marine Ecology, Stohl International Undergraduate Research, Wollitzer Merit Scholarship in Area or Comparative Studies, and the Frederick Douglass Global Fellowship, which is geared toward students from minority-serving institutions interested in attending a 4-week summer study abroad program. To join the fellowship, students must receive letters of recommendation from their school president and become nominated. Membership is limited to 10 students from 10 different institutions.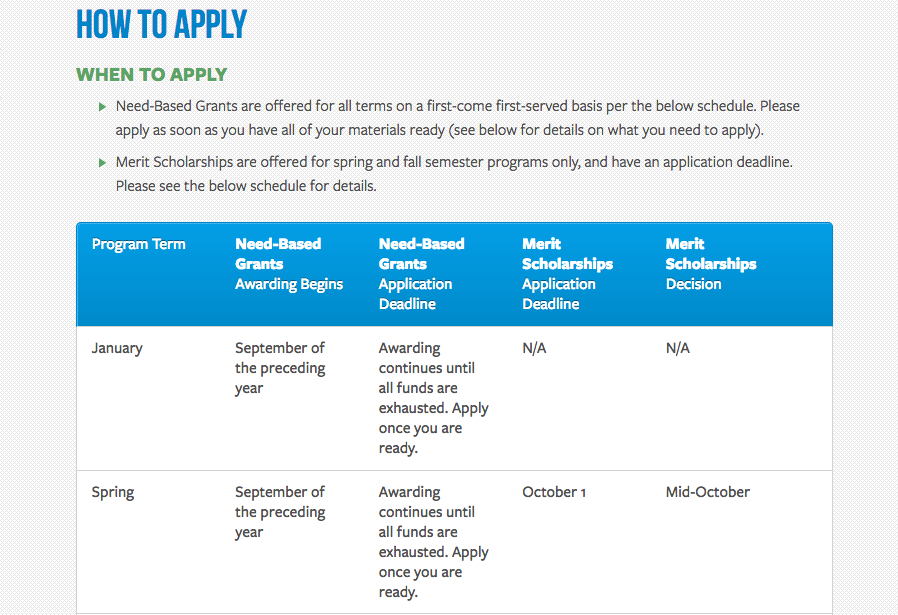 Applying is easy. All you need to do is create an account and choose the program that suits your needs. It is important to browse through the entire website. There is a newsfeed, a blog, and a feature that allows you to compare different programs.  
[accordion_tab title="Collegiate Correspondent: Gabriel Pacana" default]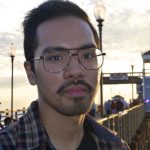 Gabriel Pacana considers himself to be a freelance writer who is looking to expand my knowledge and skillset in writing, which includes SEO, business writing, technical writing and "untouched" topics. He also has wanderlust, which is why he joined the Voy Internship program.
[/accordion_tab]