Make sure your voice is heard this election and every election!
If you are currently studying abroad or away for any other reason, now is the time to request your absentee ballot and make your vote count!  Every vote is critical, especially in such a hotly contested campaign season.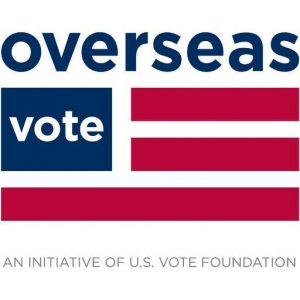 "Voting [from abroad] is now easier than ever before," according to the Absentee Voting Information for U.S. Citizens Abroad page overseen by the State Department.  You should be able to receive your blank ballot electronically, whether by email, fax, or downloadable format.
Please visit the U.S. Department of State website and find out how you can vote depending on which state you are registered in.