In partnership and collaboration with Positive Health Wellness
This article continues from Healthy Travel Part II: Escaping Everyday Stress
Boost Your Creativeness to Boost Your Health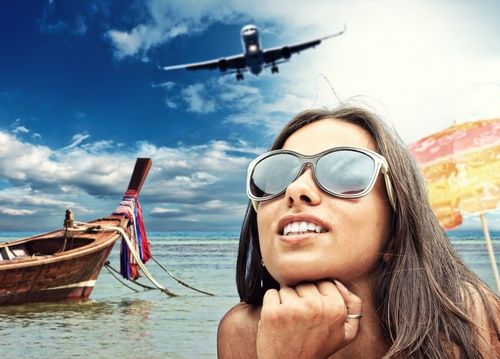 Did you know that more creative people are healthier? Okay, so this isn't in every single case, but you will help to improve your life and health by focusing on a more creative approach. The great news is that traveling will help to improve just how creative you are in life.
Let's look at authors and painters. Before they start on a new project, they will usually travel. This could be to the area that they want to write about or just to an area that somehow links to their ideas. Sometimes they'll just go somewhere because they want to experience a new culture. They build ideas from the area that they are.
This is especially the case for writers. When they get out of their own location, they witness far more and build ideas from their experiences. They see how people interact, learn new things, and see new sights. They can create a full story idea within a day because of the new sights, sounds, and experiences they gain.
When you travel, you can take advantage of this in life. While traveling, you pull yourself out of your comfort zone. You force yourself into situations that you wouldn't usually experience; situations that you don't necessarily have control over.
Remember the deviations and stressful situations that we've already mentioned? Well, there are times that you will have to think ahead. You need to focus on how you can get out of the situation that you're in and that leads to some creative thinking. This type of thinking is then remembered for your everyday in your life, linking into building tolerance over and finding new ways to handle stressful situations.
There's then the experience of the new cultures. You see how other people handle life and stress. You see what they do to get through their day—and even the types of situations they will find themselves in. There's the appreciation of a new culture, which gives you a new method of handling your own problems.
It's not just the traveling aspect that will help to boost creativity. The planning stages can help. While planning, you look for new places that you want to go and things that you want to see. You look at the adventures that you want to take part in and the things on your bucket list that you want to do. This is a chance to dream, and you get to think about what you'd do when you're in a new country.
There's the chance to develop a dream board and create stories about what you would do while somewhere. When you're there, you can follow your dreams, or you can find something else that you want to do. You open yourself up to far more situations that will fuel future desires and dreams.
How does all this help your health? You constantly push your mental state and yourself out of your comfort zone. You create new situations and build new connections, improving your mental health incredibly. You're at a much lower risk of developing depression, and you can control your anxiety issues immediately.
The new creativeness will also boost your confidence. You know that you can deal with anything that life throws at you, so are willing to take on more risks. This can also help your overall life, rather than just your health.
Boost Mood and Thoughts Through Social Connections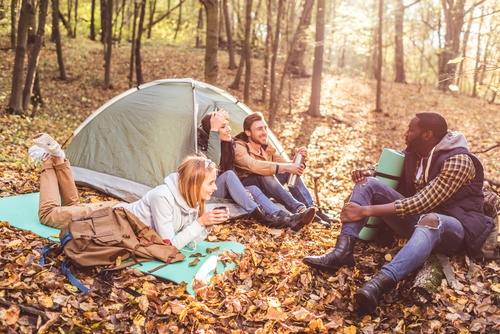 Isolation is one of the worst things in life. While you think that you may like the quiet, it can be draining on you emotionally. Humans aren't isolated creatures. We crave the social interaction of others. Maybe not every day, but we do benefit from some social interaction regularly—and definitely not just with kids!
When we don't get that social interaction, we tend to feel alone in the world. We can have friends everywhere, but they're no good if they don't talk to us. Isolation can lead to depression and dark thoughts. We're more likely to have suicidal thoughts. Those who do already have problems with depression and suicidal thoughts are more likely to give into them. After all, who will really miss you?
Traveling helps to cure this problem. You are forced into situations where you need to talk to others. This is something that happens even if you decide to travel alone and backpack around a country or a continent. You spend time in youth hostels and on cruises, where some of the only entertainment is with the strangers that you meet.
Sure, there is a danger in some of this, so it is important to have your wits about you. Therefore,traveling with someone else is often a better idea.
When you do travel with someone else, you both find yourself having nothing to do but talk to each other. The connection that you have will be deeper, as you find out more about each other and build on the experiences together. You find joint ways to deal with the deviation from various plans and delays that you may have in traveling.
You start to pick each other up when you're down. You'll notice the early signs that there is a problem, meaning that you can nip it in the bud quickly.
Connecting to strangers is much easier as you look for guidance in a new area. You want to know the best places to go and need help with various situations. There's the ability to see how different cultures celebrate holidays and handle various stressful events that occur.
Some of these connections that you build will be connections for life. You may find that the people come back into your life in the future, allowing you the chance to build the connections deeper.
There is also the ability to push your beliefs and understandings. What you once thought was dark and twisted may become a new normal. What you once accepted by the people around you are now a view or belief that is frowned upon, and you can see both sides to an argument.
The more connections you make, the more confidence you gain. You start to push yourself more and force yourself to make more connections. When you return home, you are more likely to rebuild connections with people you've lost. As you find what you need to improve your mental health, you make sure you get it daily.
You never know what those social connections could lead to. Plenty of people has fallen in love while traveling, which has helped support their love for traveling since they meet like-minded people.
-Original article by Karen Reed of Positive Health Wellness
-This article continues with Healthy Travel Part IV: Encountering Alternative Lifestyles