With the mascot as a kangaroo, you know this school's gotta be something special.
Austin College is a small, private liberal arts institution affiliated with the Presbyterian Church. That's just a fancy way to say that at this institution students are known by their names rather than a number, and are taught broadly across disciplines in order to expand and deepen their knowledge and world views. Located in north Texas, it is home to a diverse student population and a close-knit community.
An Overview
Despite its small size of about 1,250 undergraduate students in all, Austin College has plenty to offer. There's no shortage of activities in which students can get involved on campus, including organizations like Pre-Med Society, Amnesty International, and the Aussies, the college's dance group. The college also hosts several cultural groups including the Student International Organization, where international and local students share their cultures with the campus community.
Local Campus, Global Focus
Austin College is well known for encouraging students to study abroad, and for providing the tools to help them do so. Over 70% of the school's student population studies abroad at least once during their time at the institution, and many students find themselves abroad again. Most students go abroad in their junior year, but for students who can't commit a semester to being off campus, the school offers shorter opportunities to study with January Term and GO Fellowships. During January Term, or JanTerm, students have only one class all month. Students and faculty may take month long trips, often internationally, to study a topic of interest. Trips have included studying coffee culture in Vienna, Austria to studying language and culture in the Dominican Republic. For those who are more service-minded, the college offers Global Outreach, or GO Fellowships to students who want to make an impact in a community abroad, and have that community transform them as well.
In order to prepare students for the language immersion they will experience during their time abroad, Austin College is home to the Jordan Family Language House, where students can live and practice their language skills. Living there requires students to speak their language of study constantly, so hearing a mix of Spanish, French, German, Chinese, and Japanese conversations is not uncommon when walking through the halls. Students also learn about different cultures, helping to prepare a traditional dinner with the members of their house once every month. Jordan House is a fun and unique opportunity, and is like stepping into all corners of the world on a college campus.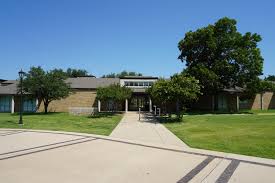 Austin College has been named one of the Colleges that Change Lives by former New York Times journalist Loren Pope, and it has definitely changed mine. It's there that I first learned about the Hindu festival of Diwali, and decided I wanted to study in Chile after learning more about the country in class. Austin College teaches students how to think on a global scale, and see themselves as active citizens not only on campus, or the United States, but of the entire globe. It's a small campus making a great impact, and even greater waves in the world.