How to Make Friends with Locals
That point in your semester, year or month abroad inevitably comes when you realize that outside of your actual language classes, the only time you're practicing the language you came abroad to learn is when you're ordering your coffee in the morning on your way to class. Other than that you've made so many friends except, one small problem, they all speak your native language.
Some people in your program are perfectly content with not practicing French,Italian, Spanish, etc. outside of class, but you, you, want to improve your level. You want to get the most out of your time abroad. So how do you do it?
The answer is simple: make friends with the locals! It's a sure-fire way to get to know the host culture as well as practice the language while having fun.
Here are 5 easy ways to do it:
Facebook is your friend. So is Meetup, and CouchSurfing. Believe it or not, Facebook has an extensive amount of resources for meeting new people, especially if you try searching within Groups or Events. Next time you're logged in, try searching for one of your hobbies + the city you're located in (I've joined a book club in my city!). If you're located in Europe, try "Erasmus" + your city for fun events created by European students studying in your city. If not, try "Study Abroad" + your city. You're bound to find some type of group you can join. Meetup and CouchSurfing are two more resources for finding events in your city. Although it may seem like you're searching for groups full of foreigners like yourself, you're bound to meet locals because locals love meeting foreigners so they can practice their foreign language skills. Which brings us to number two…
Read more about Couchsurfing Here!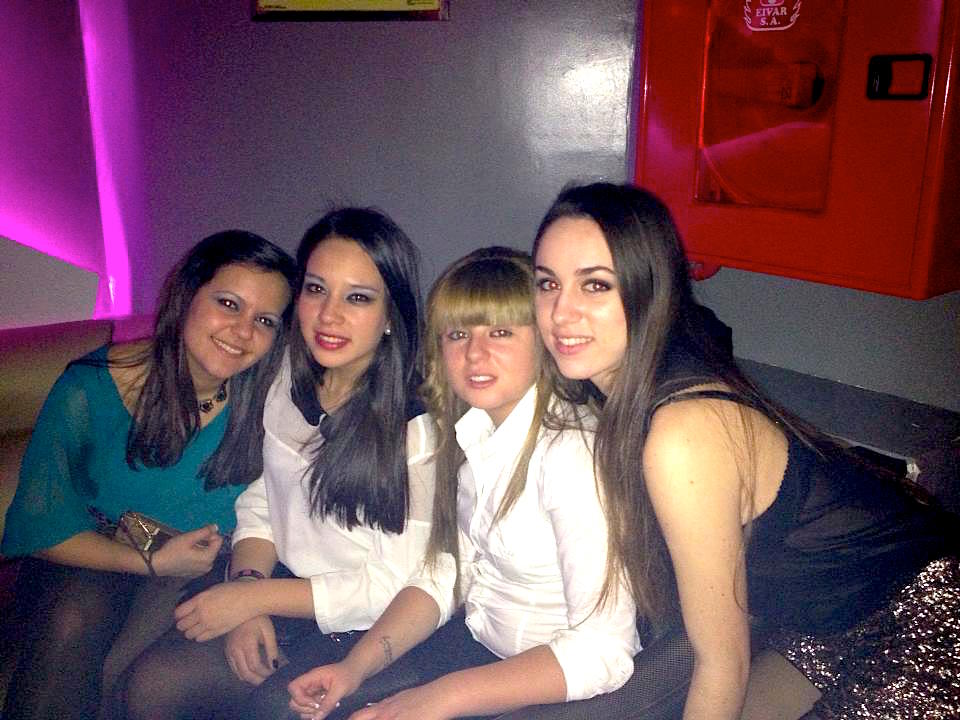 Locals love language exchanges. Why travel all the way across the world to practice a language when you can simply practice with native speakers in your own backyard? This is the rationale of locals in any given city across the globe. Many bars and cafes host "language exchanges" on various nights duringthe week and some even offer food and drink discounts, or arrange games and other conversation starters. It's definitely a fun way to get out and meet people, fellow expats and locals alike.
Competition creates connections. This one is for the sports addicts out there. What better way to make new friends than joining a sports team or a running group? Whatever your sport might be, it's worth a shot to see if there's a local league or club you can sign up for. Most study abroad programs can give you information on how to get involved, but if not, Meetup will surely have some type of sports club in your area. I currently play in a women's soccer league in Madrid and have made some great friends in the process. Ask around, and I'm sure you'll find something to keep you active!
Ask your host family to hook you up. Once when I was working as an Au Pair in a small suburb of Madrid, my host mom was determined to find me a friend. She made countless phone calls to all her contacts looking for someone my age to hang out with me (I swear I wasn't desperate, but I might've been moping around, so she felt bad). Suddenly it dawned upon her that the lady who cleaned their house had a niece around my age! I must say it was a bit awkward when we first met since my host mom just basically just drove me to their house and dropped me off. But we ended up clicking and the rest is history. After that, we hung out non-stop and we still keep in touch to this day.
Talk to the people at the places you go to everyday! Remember that coffee you buy every morning on the way to class? Next time you're in the cafe, arrive a few minutes earlier and ask the barista how they're doing, where they're from, what's their favorite drink to make, or all of the above! This past year, the highlight of my weekday mornings was talking to my barista, Eddie, from Colombia, about every topic under the sun. It really was a great way to start every morning!
 Now, it's your turn to get out there and get social. It was already a huge step packing up your things to come and live in a foreign country, so making local friends out of complete strangers should only seem like a baby step on your journey of learning about languages and cultures. W.B. Yeats once said something along the lines of, "There are no strangers, just friends you haven't met yet".  And he was really onto something! Now, get out there and have fun, you won't regret it!
********************************
Do you have any other tips or advice that you would give someone going abroad on how to make friends with the locals?  We'd love to hear them!  Leave us a comment below!
[accordion_tab title="Graduate Correspondent: Caitlin Fournier" default]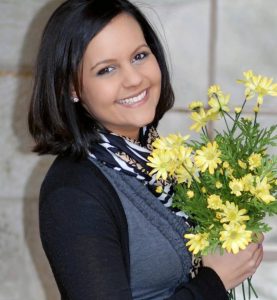 Caitlin Fournier is a native of Stafford, VA who graduated in 2012 from Ferrum College with a B.A. in Spanish and minor in International Studies. She currently lives with her slightly overweight black cat, Lucie, in Madrid, Spain where she is studying a Masters in International Education at the Universidad de Alcalá and working as an English Language Assistant. Her passion for traveling sparked in 2004 when she traversed the globe on her first international flight to Beijing, China, where she helped at an orphanage for several weeks. Since then she has wandered her way to 16 countries around the world including a semester in Seville, Spain where she fell head over heels in love with Spain and the Spanish language. In her free time, Caitlin enjoys reading books, experimenting new recipes in the kitchen, playing soccer, and running long distance races. Currently at the top of her travel list are India and Brazil.[/accordion_tab]